Munster's first independent VAT consultancy practice providing specialist VAT and Indirect tax advisory, assurance and interim management support services to owner managed businesses, small & medium enterprises, accountants and legal practices.
Welcome
Wednesday, October 14, 2009
by Nick Ryan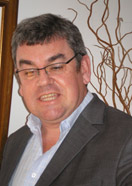 Welcome to the VAT Practice blog.
Our aim is for our blog to provide you with access to:
Hot topics – which features regularly updated information, ideas and comment from The VAT Practice on Irish and international VAT issues.

Talk to us – businesses can provide comment on our articles in Hot Topics and enter into discussion on other businesses entries in order to share experiences.
Blogs have been found to be a useful way for people to showcase their own opinions and experiences, gather feedback and opinion from other and create a living network of like minded people interested in the issues and ideas raised. We at the VAT Practice would welcome all businesses to use the blog as a VAT Forum, an area where businesses can discuss VAT issues and concerns prevalent to their business highlighting VAT queries, dealings with Revenue, Revenue rulings and decisions and, god news/success stories.
The VAT Practice's aim is to provide a free thinking VAT forum and news site for Irish businesses with Ireland's first blob devoted to VAT, a tax that provides for many complexities, nuances and frustration. We are aware that businesses can often be frustrated n their endeavours in managing their VAT affairs and that there is no forum available for businesses to discuss and share views on VAT.
We at the VAT Practice hope you find our Hot Topic postings useful and interesting and invite you to comment on these and share your experiences in our Forum. Therefore feel free to use our blog by clicking on the comment button at the end of each Hot Topic entry.
If you would like to know when a new Hot Topic has been posted then please complete the Hot Topic subscription link and The VAT Practice will send you an email alert.